First Finnish K-12 School In India
Admissions open for 2024-25 from Pre-School-Grade 8
Apply For Admission!
Thank you for your interest! Fill in your details below and we will get back to you shortly.
Key Learning Benefits @JHS
About Jain Heritage School
Jain Heritage School is a member of the prestigious JGI Group.It is considered to be the best day boarding school in Bangalore. Initiated in 1990 by the dynamism of its founder and Chairman Dr. Chenraj Roychand.
We are a school that prides itself not only in fostering academic excellence but also in making our learners spend at school satisfying, fulfilling and joyous moments. These formative years should be remembered by our children throughout their lives.
As a school, we firmly believe that education should be for life, not just for a living. Education should serve not only to develop one's intelligence and skills but also help broaden one's outlook and make a person useful and the world at large.
Why Jain Heritage School
Sports education is a distinctive feature at JHS.
Offers academic programs, which include cross-disciplinary subjects.
Well lit and adequately equipped classrooms for enhanced learning experience.
The library offers knowledge on a spectrum of subjects to satisfy the urge to learn and curiosity that is so natural to the child.
We offer state of the art Laboratories.
JHS provides a Unique learning space called the "The discovery zone" designed to arouse curiosity, stimulate creativity and promote enquiry in students.
Offers "Essentials of Budding Entrepreneur" program for Grades 6-8 students to improve their business skills and help them turn into successful entrepreneurs.
Ensuring a wholesome development
Life @ Jain Heritage School
Uplifting the positive mindset created by the academic curriculum and sports, an added boost is provided through various student clubs.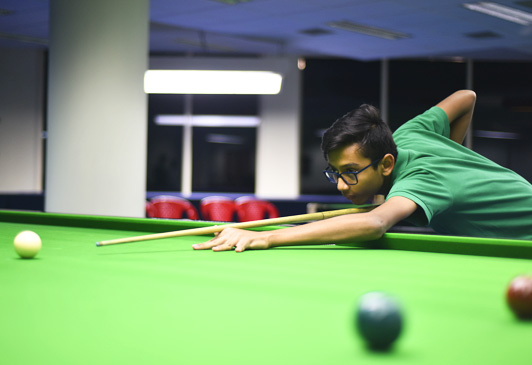 Sports @ Jain Heritage School
World-class facilities and training by expert coaches and world-renowned mentors.
Recent Events @ Jain Heritage School
Field Trip:
A supermarket is a place where preprimary school children happily learn about different kinds of foods. Our children went on a field trip to a supermarket in Whitefield today.
Diwali:
Our corridors were full of laughter, banter and joy, as we celebrated the essence of Diwali with our Pre primary children along with the parents through Rangoli, art and colours.
Fancy Dress Competition:
Each child is blessed with talents which are unique and to bring out these hidden talents, a fancy dress competition was held for the students .